Prerequisites: Install ffmpeg on windows
In order to install ffmpeg on windows go to
https://ffmpeg.org/download.html
Follow steps mentioned here is install ffmpeg on your system.
https://www.wikihow.com/Install-FFmpeg-on-Windows
Now go to SadTalker Github page
https://github.com/OpenTalker/SadTalker
Go the the dev branch and click on README.md

Go to the Download Trained Models section and click on the higlighed link to go to the SadTalker v0.0.2 rc Release Note page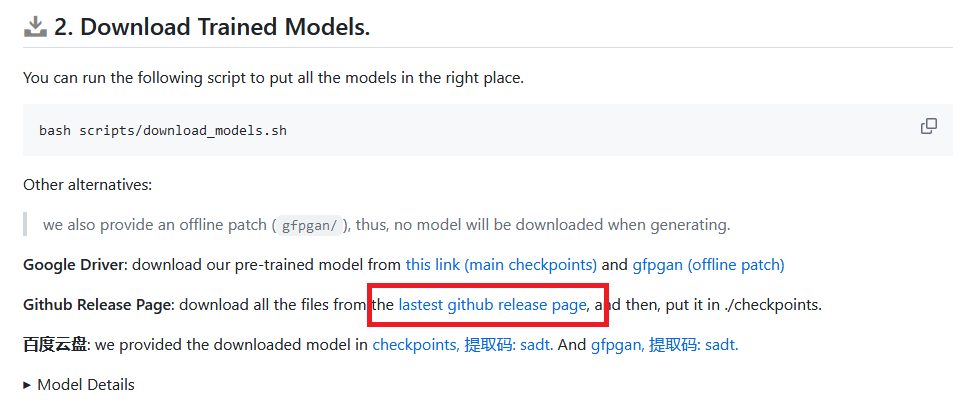 Download first four assets and Source Code.zip file

Unzip Source code.zip file to a folder. We are are going to extract it to SadTalker-0.0.2-rc folder. In this folder manually create "checkpoints" folder and copy four .tar and .safetensors files in it once those also get downloaded.
Open command prompt and go to SadTalker directory. There you would find webui.bat file. Run this file in command prompt to finish the setup. This will take a while to download and setup all required packages the first time. For all future launches run the same batch file and it will open quickly. Once the setup finishes, you will see a message in the command prompt with URL to run it in browser. Copy and paster the URL in your browser

Copy the URL in browser will open the SadTalker in browser as following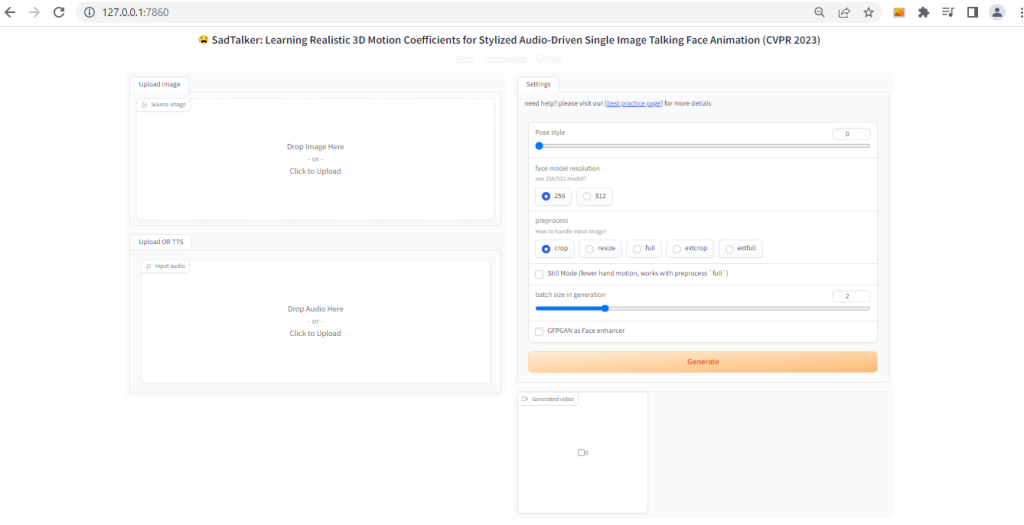 Now you are all set. Upload your images, audio etc and play with various parameters and click generate.