In my previous article on YouTube search optimization, we discussed about Tags. Tags are one of the ways to get your videos available in searches. We are going to explore Tags further and look at the ways to optimize it.
♦ Log-in to your YouTube account. At the top right of the page where your account or channel logo is shown, Click on the logo > Creator Studio. Once you are logged-in; on the left side menu, Click Video Manager > Videos. This brings the list of videos along with edit option.

♦ If you are on your channel page, you can see Video Manager option right below the search box. Click Video Manager > Videos. This brings the list of videos along with edit option.

Clicking on edit button of any of the videos takes you to the properties page of that particular video. There you can see Automatic Suggested Tags by YouTube under Basic Info. Tags are the text information about the video. You can always opt for other tags that you find suitable for the content of the video.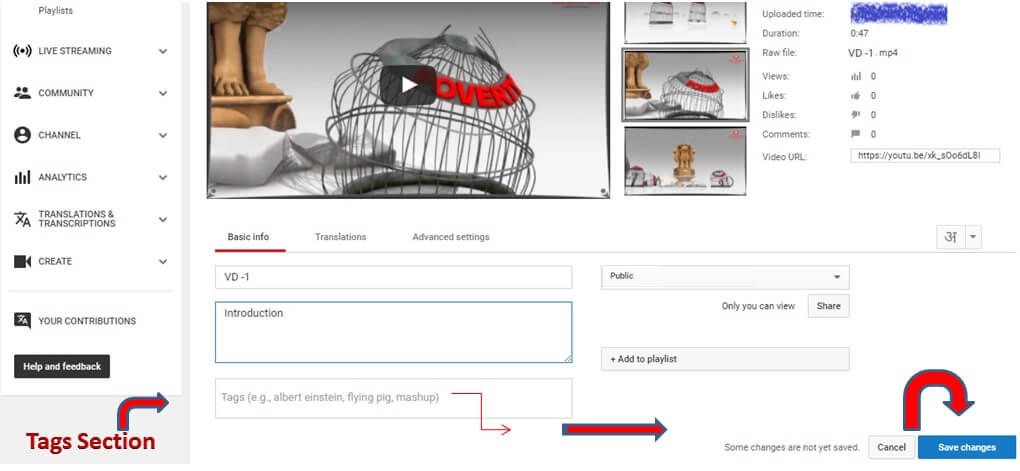 Now we are going to look at the type of tags and how it can be created as per your content to bring the video in top YouTube searches. The tags are categorized as following:
⇒ Specified Tags
One word that makes sense to describe the video.
⇒ Compound Tags
Multiple words which you can simply pick from the title of the video itself.
⇒ Generic Tags
As it is clear from the name, this is "generally used terms" for a video. For e.g. If the video is related to a specific type of content such as a "help guide" or a "tutorial". While creating tags YouTube gives suggestions for the tags which can be added.
⇒ Misspelled Tags
These kinds of tags might be useful when people are looking for information related to your video using shortcuts of real spelled words. For e.g. Vdo instead of video. Make sure these are frequently or commonly used misspelled words.
⇒ Other Tricks
An advisable thing to do is to pick a basic keyword of the video from the title or similar words related to your content and search for it. By the basic keyword search you can find the content which is already available. Here you're going to see what kind of information is shown in results, what all videos are available in top searches, what tags are being used and the relevance of the content according to the tags used. View the page source of videos in top searches. Find keywords and pick the ones which are related to your video in some way. You can add tags from one or more videos. Once you're done with the tags, you just need to save it.
You can only use 500 characters in your Tags. Don't just add up maximum of tags and end up with no results. Remember that trying to mislead the viewers by adding irrelevant keywords that has nothing to do with your video, is going to negatively affect the ranking of your video in the searches. YouTube uses all the mattered data to collect the information around and do its assessment for ranking of the content.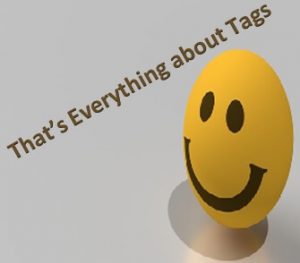 If you like this Article. Share it with others.
TO BE READ NEXT –