Now a days approximately half of the world is getting online to find information. The amount of potential customers has expanded because more and more people are browsing the web from so many different types of devices. With such a big change we can't ignore its worth to tap for promoting our business online and also the access to global market. It is like extending your business as a brand globally. You can also take it as improved customer experience. In fact you are not only providing better experience to existing customers but also making more people aware about and reach to your products or services. It is not an overnight task rather it does take time and continuous effort to build web presence and become recognizable.
There are certain ways to start with your online activities:
• Websites
• Local Business listings and review sites
• Social media
• Mobile apps
⇒Websites
The very first way to "start online" is with a website. There can be no better space to interact with customers online than having your own webpage. Initially websites were used to display limited information such as the basic description about the owner, his/her location and about the specifications of product or service. Now your website can help people chat with representatives, watch videos, read customer reviews, place an order to buy, track the same and much more… For e.g. you want to buy a semi-stitched material for a suit. You searched for 'semi stitched suit' and after going through with options you liked some so before placing an order you can check reviews of the sellers along with specifications of the material. Once you are satisfied with details, you can place an order and track the same till it reaches you. If your business goal requires having a website to display then you need to know first how websites work. Remember your goal depends upon what you want from your customers to do. Also keep yourself in the shoes of a customer and design your website accordingly without losing vision of your business goal.
Having own website consists of following steps:
• Pick a suitable domain name for your business.
• Register your domain name
• Get a server to host your website like GoDaddy or others..
• Finally display of your website.
Without getting into technical discussion about "how websites work" I would emphasize on the basics that from choosing the right domain name to the suitable design (arrangement of information sections wise) with usability (smart features) on website help viewers find the required information.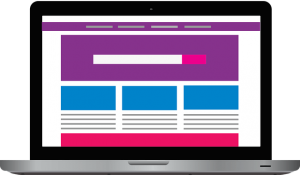 ⇒Local Business listings and review sites
It is possible to promote business online without a website also. In case you don't have much to display and create a website then this is very useful for businesses of low scale. Some of the businesses use local business listings to build a digital presence on directories like Just dial and Google My Business which allow publishing descriptions, images, maps, reviews etc. These listings are good options to help your business grow online by appearing on search results. For e.g. You are a pharmacist and also provide a retail delivery then you just need to register your shop with local listings and whenever someone searches for pharmacy near him/her; your shop will appear in search results of local directories you registered for and this way customers can easily reach you.
Further there may be review sites for specific type of businesses where people can leave feedback and check reviews. And you can respond to them. Rave reviews will give you edge over the competitors.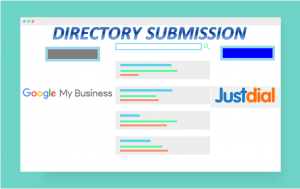 ⇒Social media
We are back to the importance of social media for building your digital presence. There are many options available and Facebook and Twitter are one of the most commonly used social pages used by people all over the world. You can create your own page on Facebook. In case you own a website, you can link your social network pages. Once you create a social page; make sure to keep it updated with relevant content at regular intervals else viewers are going to decrease.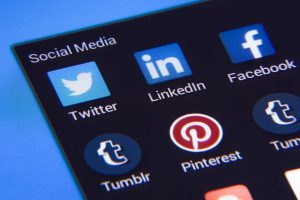 ⇒Mobile apps
With increasing usage of smartphones mobile apps have made their way to more people so you can create these types of apps for your business. Mobile apps can also have the advantage of device features like GPS, Map Facility etc. For e.g. If a customer requires a product or service you're providing, enters into nearby area of your physical shop then there is a facility to send notification through GPS and Mapping feature can help customer locate the shop as well.
It depends upon what all features are included in your app. At times it is also possible to place orders through app to avoid rush and save time of the customer.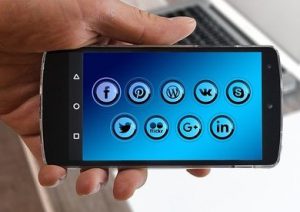 Conclusion
Your online goal should not only focus on sales of products and services but also to provide solutions. Try to avoid common mistakes that increase the chances to drive visitors away. Whatsoever method you're going to opt, make it simple and easy for everyone especially when you're not sure of your audience's background (Technical / Non-technical). The internet users are not known for having much of patience in case something is difficult to handle or takes too long to appear.
"You only get single chance to make a first impression". It's always useful to learn from others also who are doing well because.. 

If You like this Article.. Share it with others.